Safer Drivers and Passengers Intervention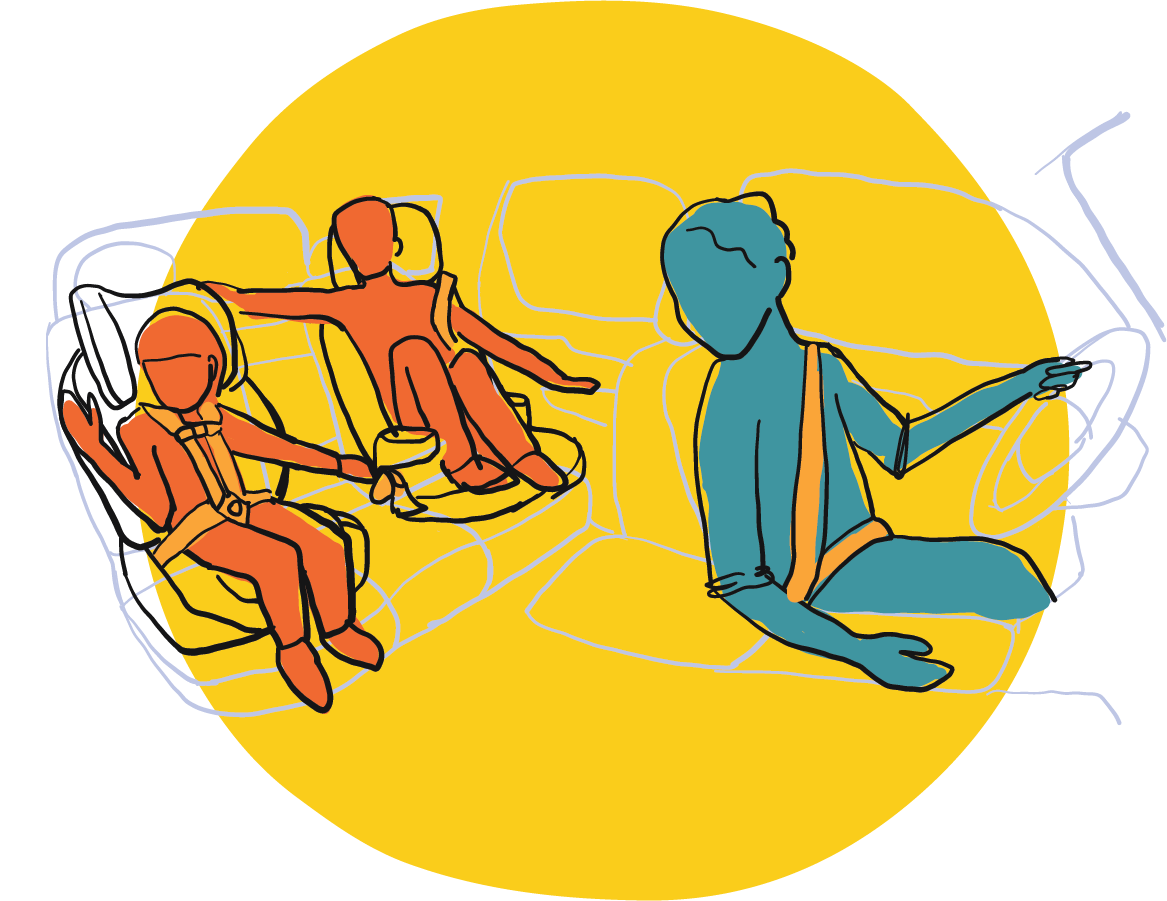 Project Overview
Aim: To develop inclusive promotional materials to raise awareness of MACA and safe transport for children with disabilities in early childhood settings, occupational therapy (OT) clinics and retail stores.
Partners: The posters were developed and piloted in the Regional City of Latrobe (Gippsland, Victoria) with valuable input from Latrobe City Council Maternal and Child Health, Latrobe Regional Hospital and the Strengthening Parents Support Program. We also consulted with Municipal Association of Victoria, Safer Care Victoria and RACV to inform and refine the poster concepts.
Years: 2021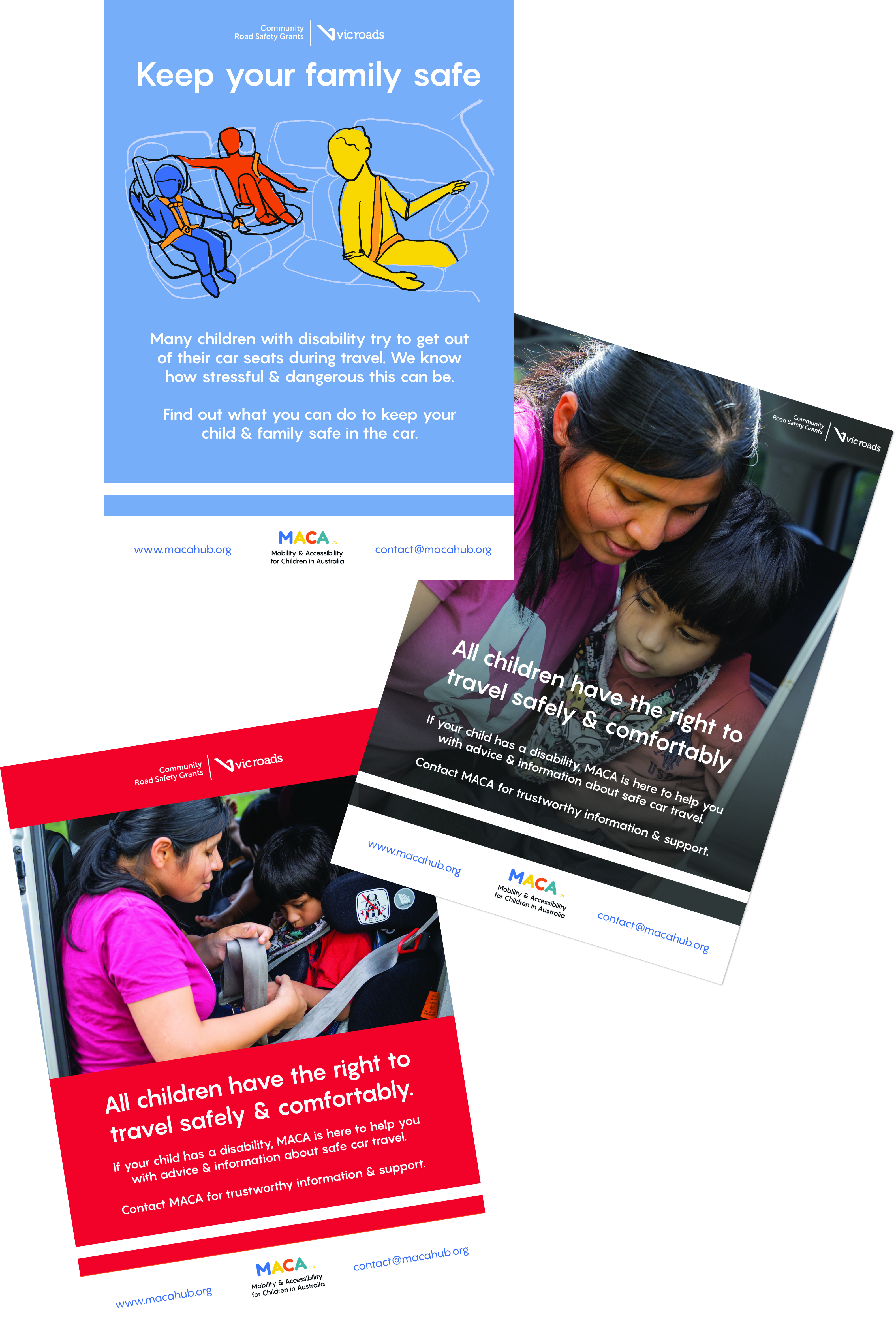 The challenge
Until we launched this website, there was limited information for parents and allied health professionals about safe vehicle travel for children with disabilities and medical conditions. In fact, our preliminary survey data shows that the majority of parents of children with disabilities and medical conditions report never getting any information on how to safely transport their child.
We also know that images of children with disabilities (particularly in relation to transport) are generally not represented in mainstream settings like retail shops and early childhood services.
Activities undertaken include:

Conducted interviews with key ante-natal and maternal and child health staff in the Latrobe region in Victoria.
Developed draft posters - based on interview insights - for display in early childhood settings, OT clinics and retail shops.
Gathered feedback on the poster designs from parents in Latrobe, early childhood educators and other stakeholders.
Finalised the posters based on this feedback.
This project was funded by the VicRoads Community Road Safety Grants Program