"You've got to pull over, mum!"
An insight into a Victorian family's daily transport challenges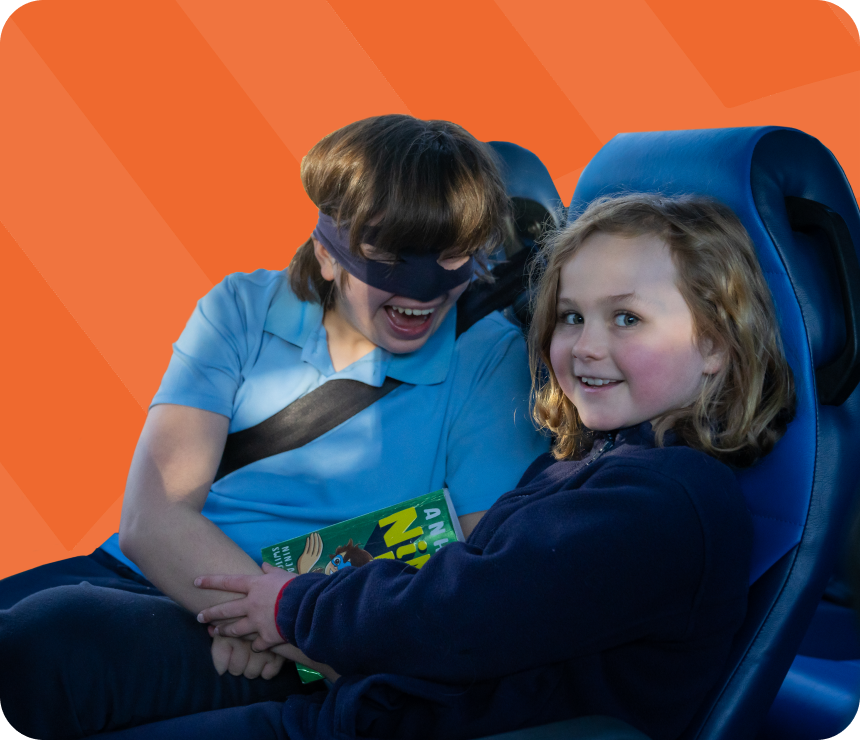 Introducing Erica and her family
We met Bronwyn and her three daughters, Grace (13), Erica (11) and Hayley (8) when they generously agreed to participate in a photo shoot and interview for this website. The family warmly welcomed us into their home and openly shared their transport challenges with us.
When we met Erica, who has a diagnosis of Cri-Du-Chat, she was obsessed with Anh Do's Ninja Kid books. This why she is wearing a Ninja mask in the video!

Bronwyn and Hayley shared stories of Erica getting out of her seatbelt, resulting in some harrowing and dangerous situations.
Bronwyn commented that what made the biggest difference to Erica's safety and comfort in the car was when the family was able to get a larger car. The extra space in the new car made Erica feel much more settled and comfortable and reduced her unbuckling behaviour.

Watch Erica's story below
What we're doing to help families like Erica's
At MACA, we know from our national survey that children getting out of their seatbelts and child restraints while the vehicle is moving is a common challenge experienced by many families of children with disabilities.
To address this significant and distressing road safety issue, MACA has undertaken a range of research projects and initiatives, including:

the first research globally to build road safety knowledge and understanding about the challenges of buckle release. Find out more about this innovative project.
the development of a Buckle Cover Model Policy to guide Allied Heath Professionals on best practice approaches and legal requirements for prescribing buckle covers for use in motor vehicles in Australia.
advocating for legislative/regulatory change for an exemption for the use of seatbelt buckle covers. Currently, the use of seatbelt buckle cover is a vehicle modification in many states and territories, requiring onerous and difficult processes to navigate. An exemption would remove red tape and enable nationally consistent policies, training, and resources to support safe and legal use of seatbelt buckle covers.