Leadership in supporting the transport needs of children with disabilities
Online course to develop knowledge, confidence and leadership in product supply and service provision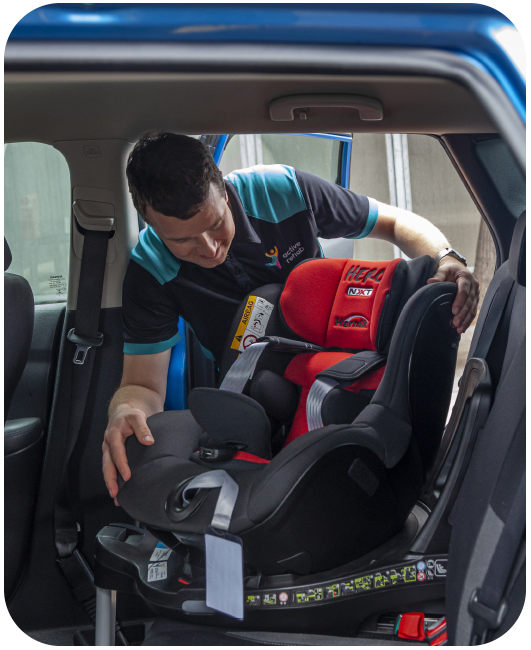 Who is the course for?
Alongside allied health professionals, many organisations and service providers play an important role in supporting safe transport outcomes for children with disabilities and medical conditions.
This course has been developed specifically for this audience, including, for example:
specialist disability suppliers
mainstream stores
loan/hire programs (including hospital settings)
motoring associations
not-for-profits.
The course may also be of interest to regulators.
Note: If you are a health professional, our course, Transporting Children with Disabilities and Medical Conditions, has been designed especially for you.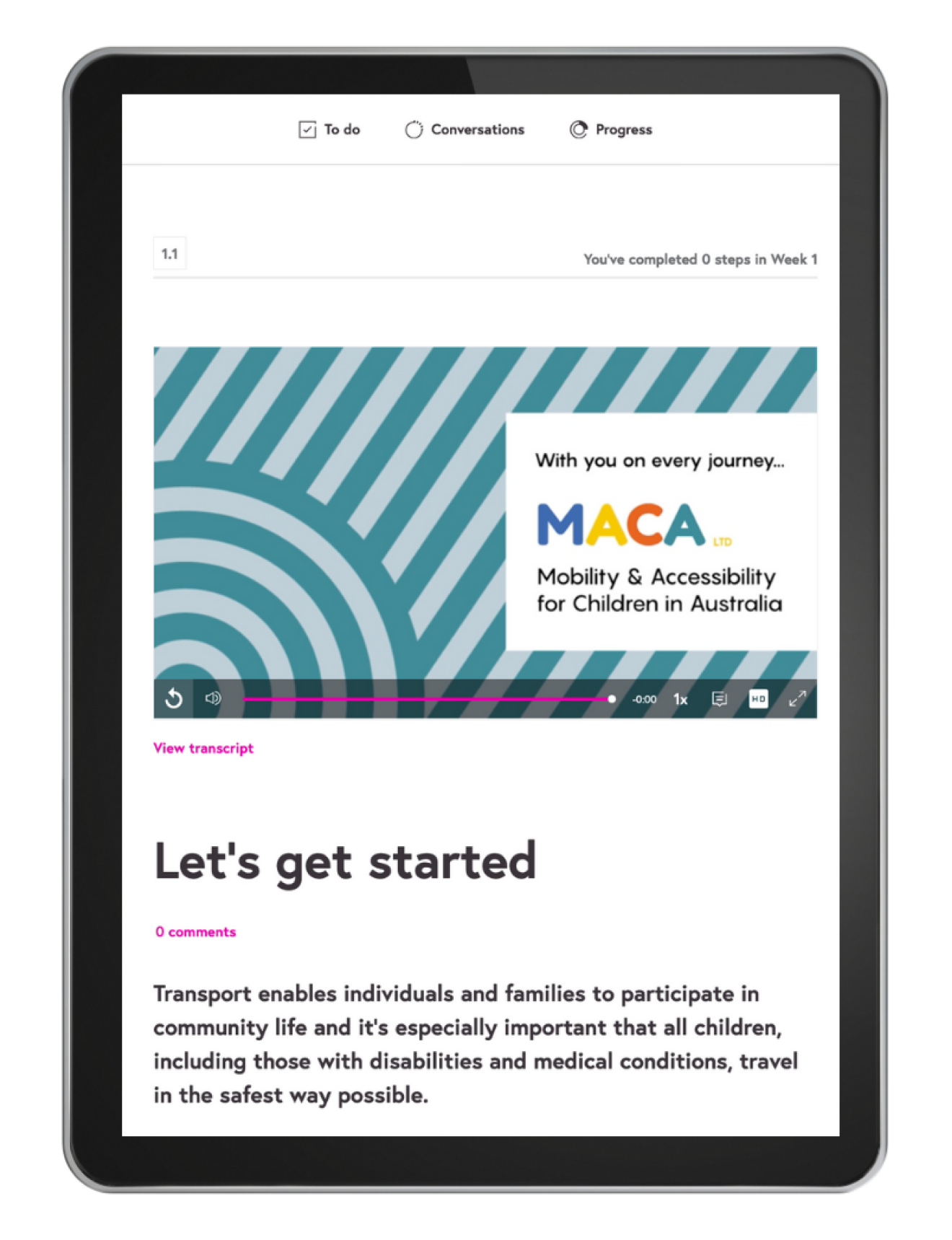 Course aims
This foundational course is designed to give organisations and service providers the information, resources and tools to apply a best practice approach to supporting the transport needs of children with disabilities and medical conditions.
This will assist participants to meet their professional responsibilities and to demonstrate leadership and best practice in product supply and service provision.
The course aims to strengthen knowledge and understanding of road safety, the motor vehicle restraints used by children with disabilities, relevant standards, safety programs, and the importance of safe installation and use of special purpose car seats.
Participants will also have the opportunity to contribute to developing a best practice framework for supporting the motor vehicle transport needs of children with disabilities.

Please note that the course does not cover wheelchairs or public transport.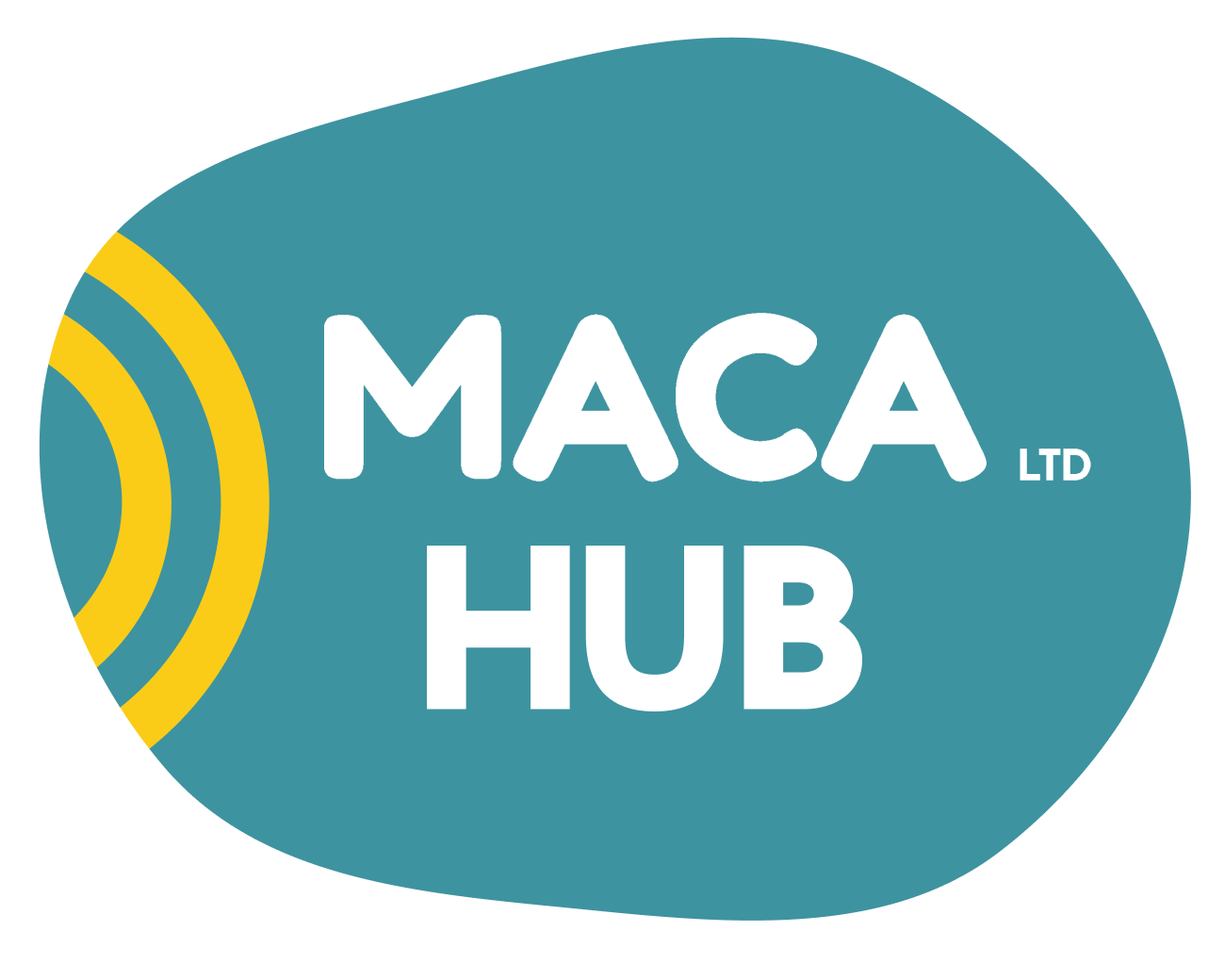 About the course
The course is approximately six hours and is delivered online through FutureLearn.
Participants progress through the course at their own pace and have ongoing access to course content after completion.
After completing the course, participants receive a certificate and are eligible to subscribe to the MACA Hub.
The MACA Hub provides exclusive access to the most up to date resources, such as Product Guides for special purpose car seats and professional development opportunities.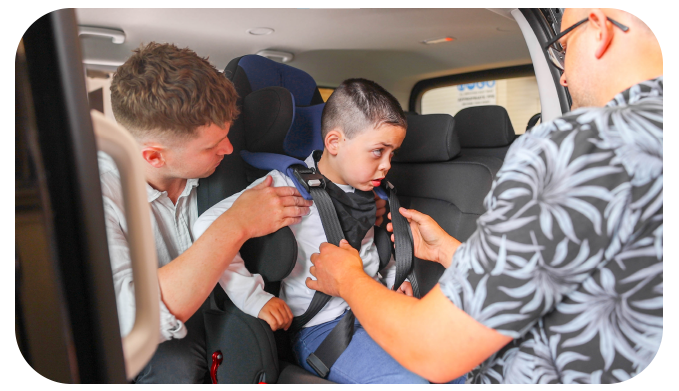 Cost and enrolment
Cost

Individual: $590 (excl. GST)
Organisations: $490 (excl. GST) per person - available for groups of five or more people from the one organisation
Enrolment
Complete the enrolment form.
You will be sent an email with an invoice.
Once paid, you will be emailed a receipt and a unique link to the course.
Funded by the Australian Government Department of Social Services