Crash tests
An overview of the special purpose car seat crash testing and findings
Completed tests
A total of 54 sled-crash tests, involving 15 special purpose car seats, have been undertaken across three testing centre - Britax Childcare Pty Ltd, NeuRA (Transurban Road Safety Centre), and APV-T Test Centre.

AuSAP was also provided with access to the data for 22 sled-crash tests undertaken, of 11 special purpose car seats, at Crashlab (NSW) by VicRoads in 2013 and 2017. These tests were also reviewed, taking the total number of assessments to 76.
Eight of the products assessed have been published on MACA's national product register, with a number of products undergoing further investigation and/or testing.
Products tested
Products are listed by Importer (Participant), Product(s) and (manufacturer - country).

Stabilo Multiseat
(Stabilo – Poland)
Carrot 3000
Carrot XL
(Seeds Co. Ltd. – Japan)
Hero-NXT
IPAI-LGT
Starlight-NXT
Kidsflex 2
Kidsflex 2XL
(Hernik GmbH – Germany)
Special tomato soft touch booster seat
(Special Tomato – United States)
Spirit Car Seat
IPS 2000 series
(Inspired by Drive – United States)
*Note: Crashlab 2013 data was used for assessments against the AuSAP Test and Assessment Protocol
Baffin.1
(LIW Car Technology - Poland)
Thomashilfen Commander
Thomashilfen Defender
(Thomashilfen - Germany)
Quokka
Wallaroo
(Etac – Australia)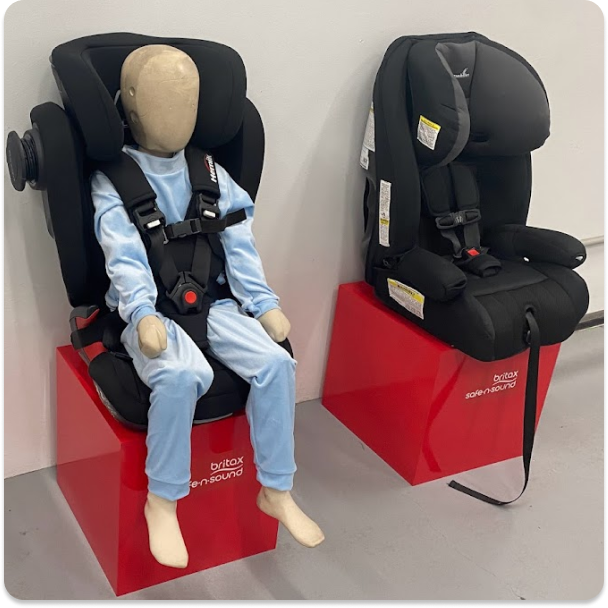 Assessment process
Following AuSAP testing and assessment the Expert Committee reviewed the AuSAP Test and Assessment Protocol's Parameter Assessments for each product. The Parameter Assessment assigns 'good', 'acceptable', 'marginal' or 'not acceptable' against each of the selected criteria tested, and is used as an internal guide for discussion by the Expert Committee.
This assessment process does not allow for direct comparisons between special purpose car seats, due to their often unique designs in providing for the needs of children with disabilities and medical conditions. This is unlike other independent programs, such as Australia's Child Restraint Evaluation Program which applies star ratings.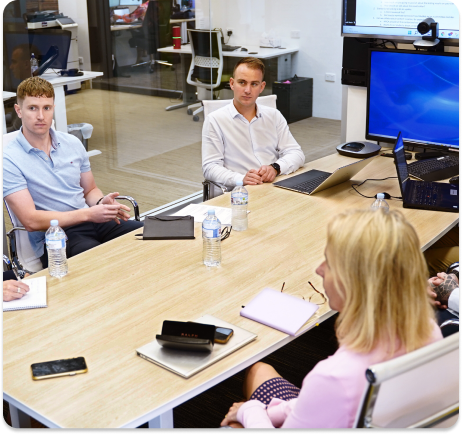 Importer/manufacturer meetings
A key strength of AuSAP and its participants is a shared commitment to collaboration and learning.
Following review by the Expert Committee, the findings are openly shared at meetings with Australian importers and overseas manufacturers. It is reinforced in these meetings that AuSAP is not a certification program, and is using selected criteria from AS/NZS 1754 which is more demanding than the standards/regulations special purpose car seats comply with. Therefore we expect to find some results that the manufacturers have not experienced previously (e.g., component failure).
Where an AuSAP finding is not acceptable (e.g., product component failure, structural failure) the overseas manufacturer is provided an opportunity to consider changes to their product and follow-up testing.
It was a pleasure to meet you and your team! It is very interesting to hear what your organisation is doing for special needs transport. I wish this could be similar in other countries.

Findings
The following highlights the status of each product. Where a product requires further review, this may be due to a minor component failure, or a more significant finding (e.g., submarining of the dummy). In addition, since commencing AuSAP a number of products have been withdrawn from the Australian market or program, including the Quokka, Wallaroo, Spirit Car Seat, and IPS 2000 Series.
Further testing is expected to be undertaken on a number of products during the next 12 months. This list is regularly reviewed and updated to reflect current results.
Special Tomato Soft Touch Booster Seat
Spirit Car Seat
Removed from MACA's National Product Register as withdrawn from the Australian market
IPS 2000 series
Removed from MACA's National Product Register as withdrawn from the Australian market